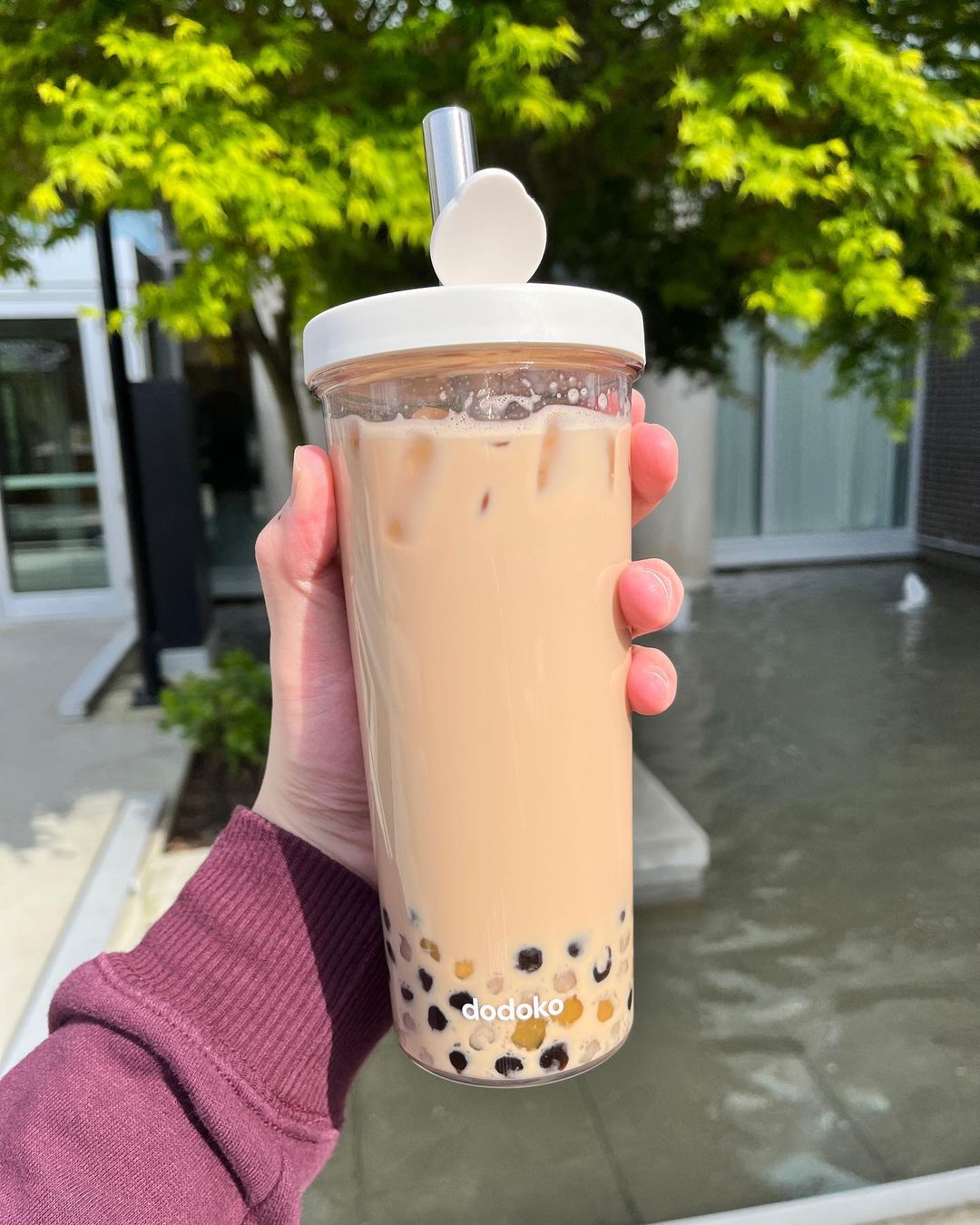 Reusable cup for boba addicts
Leak proof, reusable, food grade safe tumbler - designed for boba.
Get yours now
How it works
1. Plug it

Fill up the cup, screw on the lid, push in the plug.

2. Pop it

Pop the plug. Insert the straw.

3. Slurp it

Slurp the goodies. Enjoy.
See it in action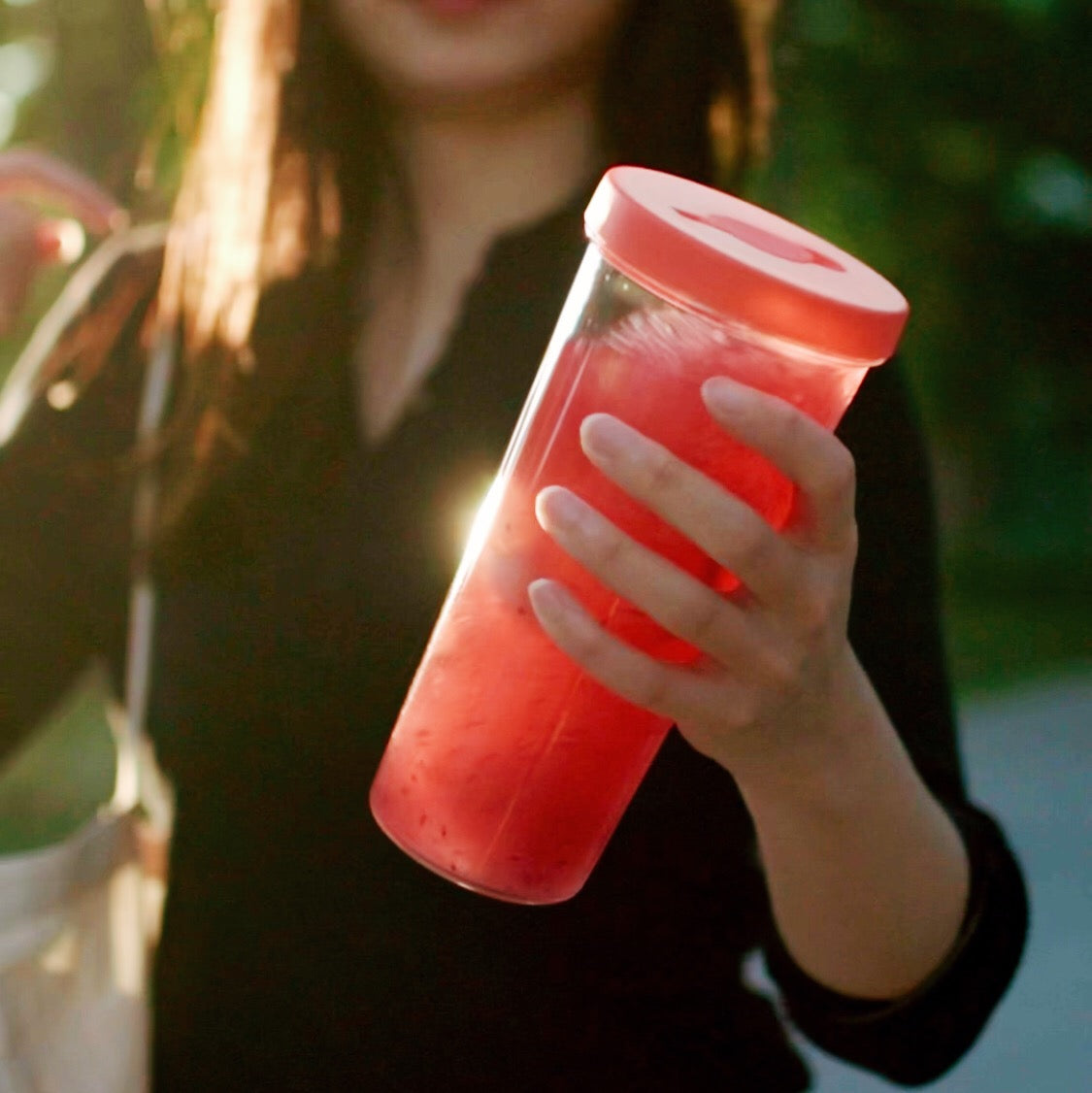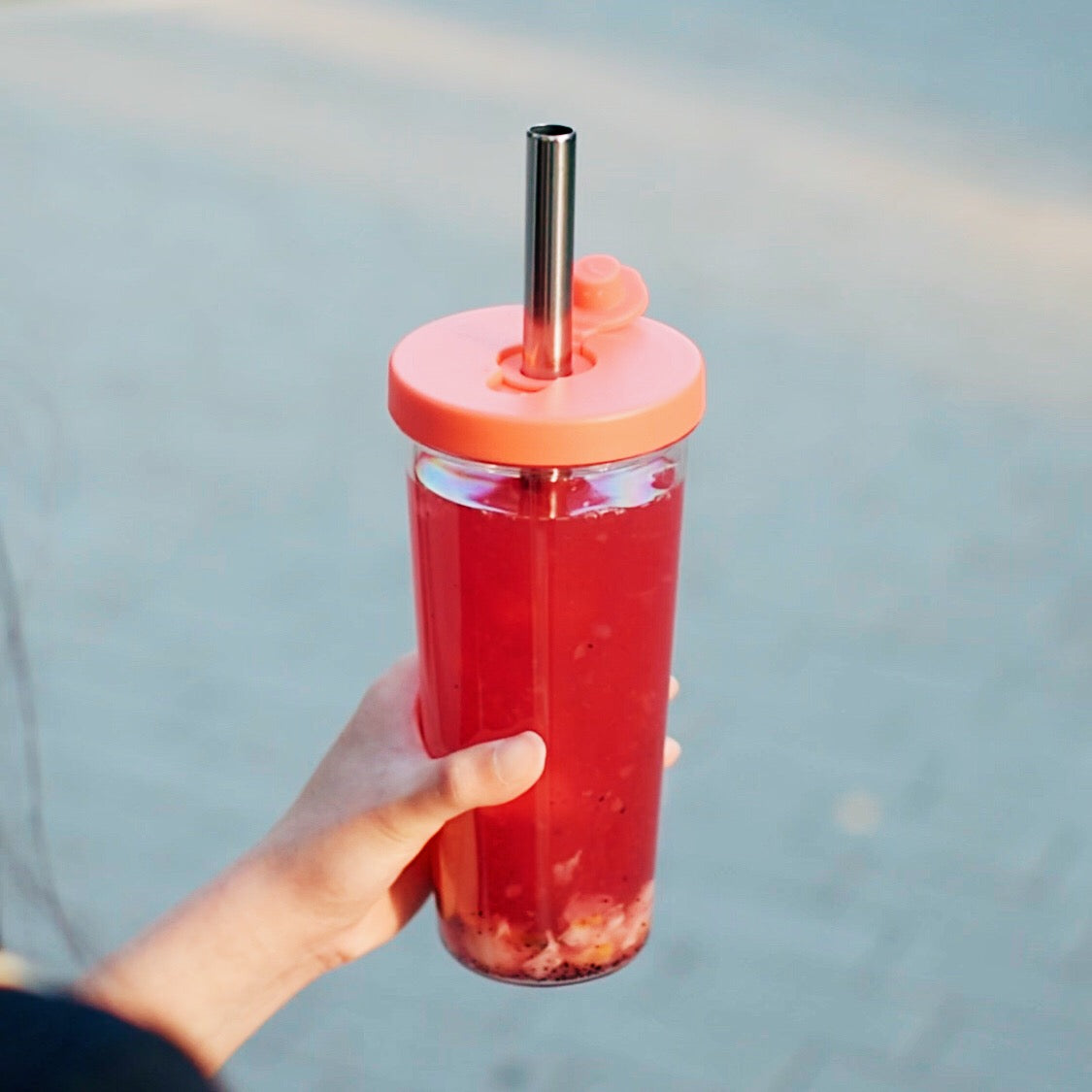 Don't just take our word
Love it

I love this cute bu blue tea bottle! Super cute, minimalistic, and leakproof! If you tip it literally only the liquid actually in the straw will spill out because if you used the straw that comes with it it's the perfect size to seal the lid. Though this does sometimes make an annoying suction when you're trying to drink. The straw works well for me though others said I'd didn't. So far so good. Very convenient that it slides into half the size too! This lets me just slide it into the bottle and press the top closed when I'm out and about and done with my drink.

Great boba tumbler

Great reusable tumbler for my homemade bubble tea! I love the lid colour (sage) and it's a great size. The telescopic straw is also great and easy to clean with the brush they provide, and finally the removable cork sleeve is a nice touch as well. Great for the price. Can also see myself using this for smoothies.

- Becka Scott, Verified Purchase

Makes Home-Made Boba Tea a Snap!

My daughter loves boba tea, and now she makes her own and drinks it using this cup/straw combo. The cup is a generous size, and the metal, telescoping straw makes it easy to 'drink' your boba. The accompanying straw-cleaner allows her to scrub out the straw and reuse it. She really enjoys this cup and uses it several times per week. Would recommend!
- B. Rubin

Really Good!

My purchase came with a tumbler, a stainless steel straw, and a straw cleaner. The lid to this is really great! The straw hole is designed to fit a boba straw and there's a "flap" to close the straw hole. While it's not exactly THE selling point, I got curious if the flap was strong enough to keep liquids inside, so I flipped my drink upside down... And thankfully nothing spilled out!
- Crystal

Great cup for home café

I love this cup, it's perfect for homemade Boba, especially for a layered drink you might want to shake up. Looks and feels very high quality, and while I use my own reusable Boba straws, the included telescoping metal straw seems cool. Will probably pick up one of the smaller size for my teen to go with mine soon.

- SD

Super cute and perfect for on-the-go!

Love this tumbler! I use it for smoothies and iced coffee. Perfect size for cup holders and the straw is easy to clean! Also love that the straw is stainless steel - unique and cute!

- Stephanie